The pandemic is coming to an end but your safest option is still to eat privately in the hotel room, so consider picking up food from these excellent restaurants!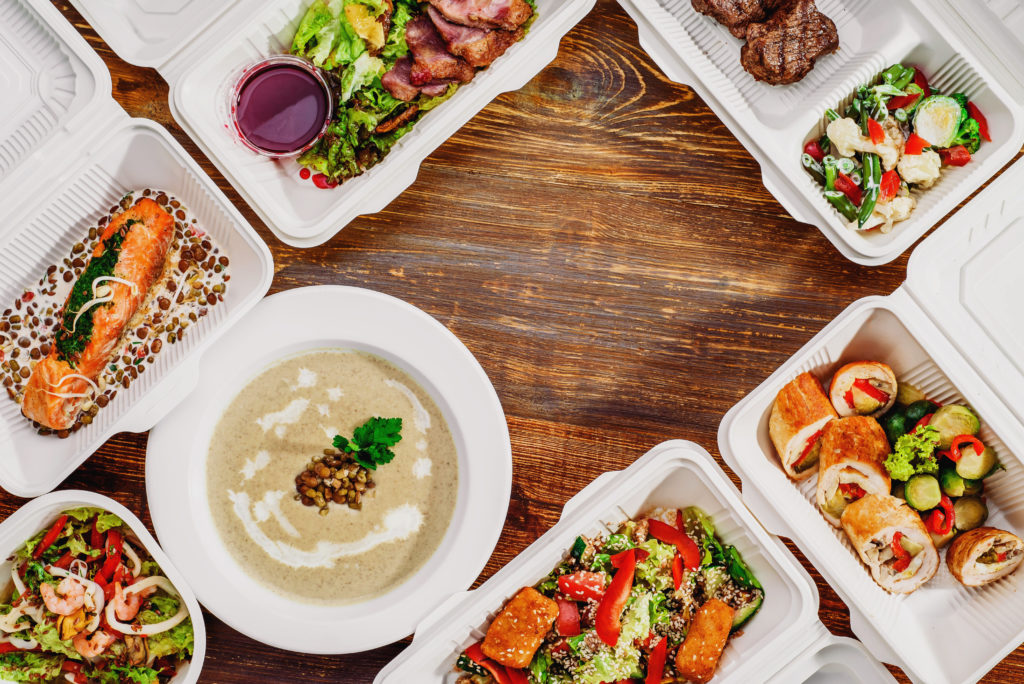 This Thai joint has a lot of bright but hearty dishes that will satisfy you, as well as reward your palette.  Their garlic fish filet is served with pineapple and cucumber in a sweet and sour sauce, whereas their barbecue trio lets you sample a variety of forms of Thai barbecue, all served with the delicious spicy chili sauce.
Reunion offers some great pub-style food, like sliders, spicy wings, and crispy fish and chips served with a Thai-influenced peanut slaw.  Try Rosemary's Combo, featuring fried chicken and ribs, as well as a heaping pile of mashed potatoes.  Pair it with a micro-lager and you have the perfect setup to watch ESPN Classic!
Blake's serves up some of the best barbecue in Anaheim.  You can pick a sandwich or platter featuring your favorite meat, but the best option is the Beast, a two-and-a-half pound sandwich with pulled pork, chicken, and brisket, as well as coleslaw and pickles.  You'll need to unhinge your jaw like a snake to take a bite but it's well worth it.
Umami features some amazing burgers with great toppings, like their burger with truffle cheese and aioli.  For vegetarians, they even offer a double decker Impossible burger with vegan cheese, their special house sauce, and grilled onions for a delicious and satisfying meal.  Pair it with a rich triple chocolate shake.
Enjoy great So-Cal food in Anaheim with these take-out options!